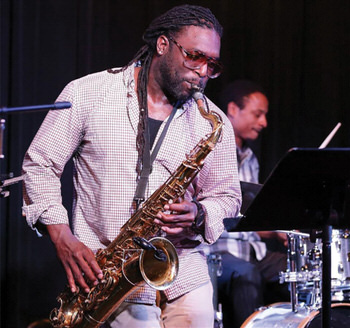 On Friday, Feb. 25, Phoenix Entertainment Circle LLC will hold a concert celebrating Black History Month with a Tribute to Miles Davis. This jazz event will be held at the Chandler Center for the Arts, 250 N. Arizona Ave., in downtown Chandler. The jazz showcase will feature "Two Horns" and the Mainstream Band.
Recording artists Jermaine Lockhart and Gabriel Bey will play music from their latest albums and CDs before performing their tribute to Miles Davis. Also on the show will be special guest singer Ms. Charity Lockhart, who has had sold-out shows with her Tribute to Aretha.
This will be another fun event by Phoenix Entertainment Circle. COVID-19 vaccination cards will be required for admission. Doors will open for a special VIP Hour Meet and Greet in the lobby from 6 to 7 p.m., with General Admission at 7 p.m. VIP ticket holders will meet and greet the artists, have VIP seating, and receive free CDs.
Tickets are on sale now. Contact the Chandler Center for the Arts Box Office for ticket information at 480-782-2680.