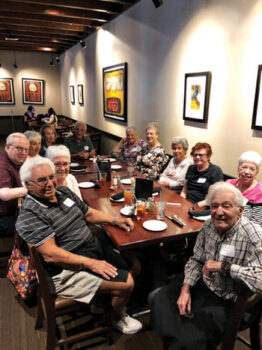 Goodbye May. It's a new month with new hope and a new spirit. Hello June! What does June mean to you? June is the month of freshness, joy, happiness, wishes, and desire.
There are numerous reasons to celebrate June. One of those reasons is that Havurah Chai stays active with events and lunches for the whole summer. We have too much fun not to get together!
Coming up June 3 is a lunch at the historic San Marcos Hotel in Downtown Chandler—San Marcos Hotel with over 105 years of history.
If you are traveling in the summer, we wish you safe traveling.
For information on Havurah Chai, please contact Lainy Sardina at [email protected] or 480-895-0974.