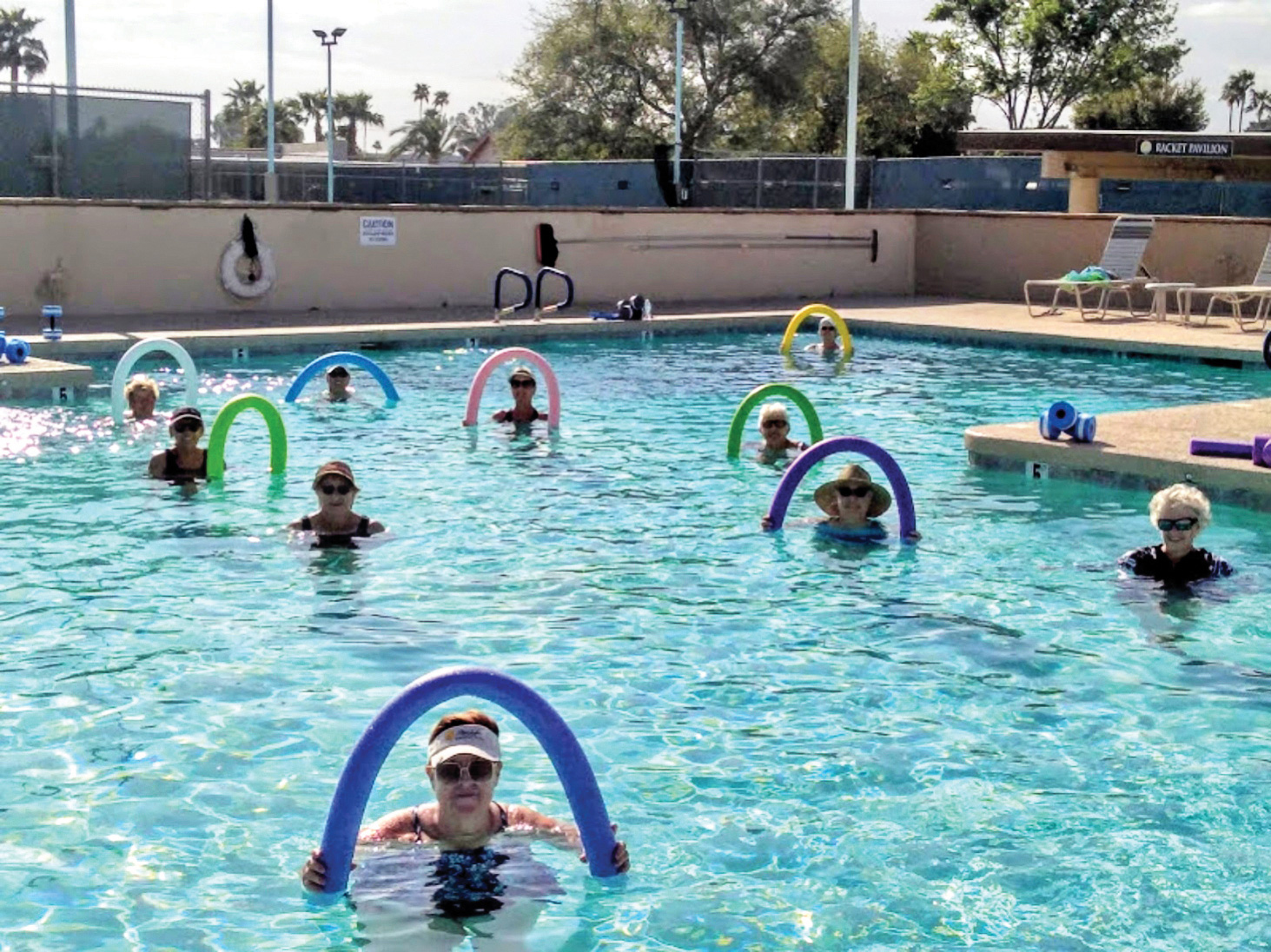 Margaret Crusoe
Are you looking for a fun way to exercise? Consider joining the Earlybird Swimmers. We meet on Monday, Wednesday, and Friday mornings from 8:30 to 9:30 a.m.
Using our pool noodles and weights, we tone our muscles and challenge our hearts. We use the large pool at the Sun Lakes Country Club (25601 N. Sun Lakes Blvd.) Cottonwood and Palo Verde residents are also welcome.
The cost for each class is $2.50. This is a good-natured group who like to joke and laugh as we exercise.
On the first Friday of the month, after class, we have brunch on the south patio of the clubhouse. Maggie Hendrickson is our faithful leader. She can be contacted at 562-343-8989.