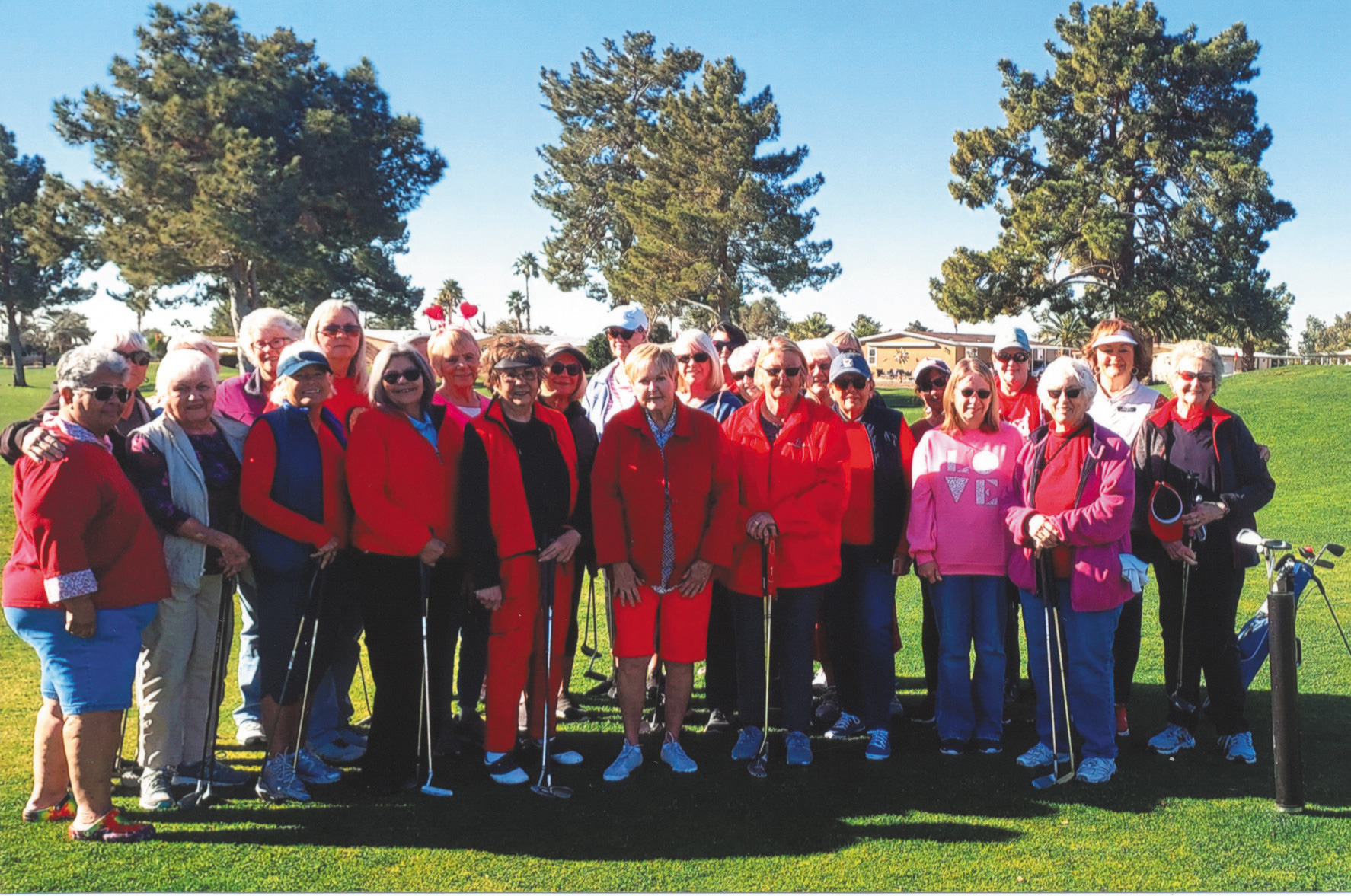 Play continued in January and February, even though it was a bit chilly. The start time was pushed back 30 minutes to allow Mr. Sun to rise higher and warm us up!
Jan. 12 winners were Mary Bohren, Janee Blume, Bunny Lunberry, and Cheryl Anderson with a score of 23.
Also with a score of 23 were Jan. 19 winners Jane Lemon, Cheryl Kern, Jan, and Linda Stimart.
Unfortunately, there was no play Jan. 26 due to inclement weather.
Jan Cartier, Sue Tappe, Rosemary King, and Rose Gallagher were the winners Feb. 2 with a score of—you guessed it—yet another 23! This event afforded everyone to wear the team colors of their favorite team …  Go Packers!
Feb. 9 saw a first-place tie between the team of Pat Rouse, Bunny Lunberry, and Penny Rouse (playing an extra ball) and the team comprised of Jo Solie, Mary Bohren, Pat Trupp, and Sherry Digel, both with a score of 22. Participation was strong, and the ladies donned their best red outfits in an early celebration of Valentine's Day.