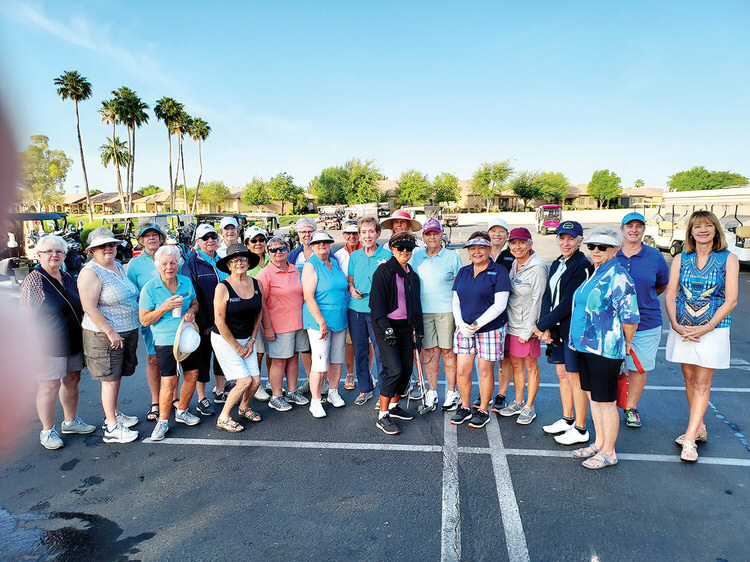 Reggie Wegman
The summer is here, and our tee time is now officially 7 a.m. Please set your alarms and bring a beverage with you with a backup, just in case.
We had a lovely spring luncheon, thanks to Sue Boucher. The choice of food and its preparation was great, and thanks to the banquet staff as well.
The winners of our championship games were announced.
Club Champion: Joyce Parker
Silver Champion: Shirley Moore
Jo Williams Cup: Julie Collier
Most Improved Golfer: Kathy Siegrist
Many of our golfers have left for Canada or cooler climates. From June until the end of September, we will be signing up on the bulletin board on tee sheets posted. We will go off as threesomes, and please do not erase a name that is already posted. Barbra Solomonson will send out the tee times a few days before play day. Remember to look for it in your spam if you haven't inserted Barbara into to your address book.
Have a great summer, no matter where you are, and see you next season!