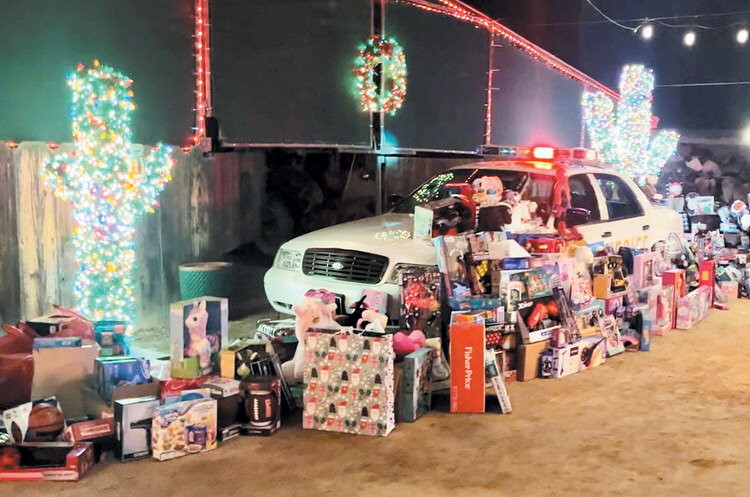 Craig Lloyd P05474, Commander MCSO-SLSP
I am extremely proud of all the members of the Sun Lakes Posse organization for volunteering over 8,500 hours in our communities of Sun Lakes during 2022.
The Medical Equipment Posse members continue to provide an amazing community service loaning out very well-maintained medical equipment to the members of our community and volunteering almost 2,500 hours last year. They are in the office Monday, Tuesday, Thursday, and Friday, from 9 a.m. to noon, and the Posse office phone number is 480-895-8751.
Special thanks to the MCSO Sun Lakes Sheriff's Posse members who logged just over 6,000 hours and 30,000 miles of patrol and community work in marked MCSO Sheriff's Patrol vehicles. This law enforcement vetted group is on our streets seven days a week, both day and night, answering calls for service alongside MCSO deputies and providing a visible presence patrolling the communities of Sun Lakes.
This is a very well-trained group of individuals who have undergone extensive background and vetting processes to obtain the law enforcement clearances needed. More than half of all applicants do not make it through this rigorous vetting. In order to wear an MCSO patch and badge, you must be the best of the best and continually undergo law enforcement training and pass the same policy updates as the deputies they work with. Thanks to the quick response and thorough work while answering calls for service in our community, your MCSO Sheriff's Posse is instrumental in saving lives and getting emergency services to the scene quickly in our community. All patrol units are equipped with MCSO portable law enforcement radios and regularly communicate with the MCSO dispatchers on calls for service under the supervision of the MCSO duty sergeant.
I would also like to recognize the added services provided by your Posse, like the numerous Red Cross blood drives, drug take-back and document shred events, community parades and events, boots and socks for the men's homeless shelter, Christmas toy drive for toys to be handed out by MCSO deputies in the field, and the annual first responders Open House every January at the Sun Lakes Posse facility.
Thank you to all of our communities for your continued support.