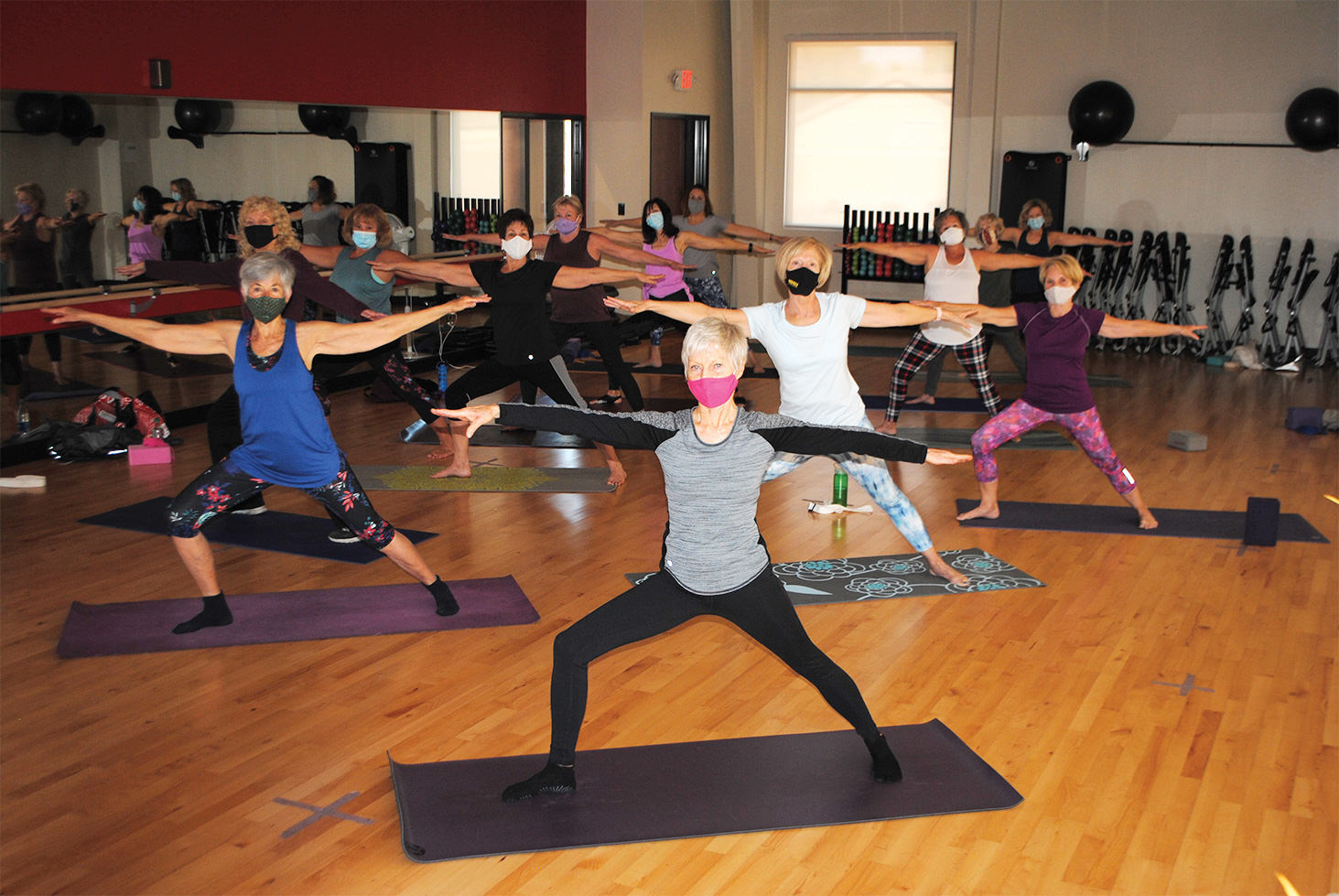 Sheila Axtman
"My Yoga Story: I'm Bill Gosiak. In January of 2016, I met Sheila Axtman when she came to an open house I was holding at a nice home on the golf course, in Cottonwood (I'm a realtor). Sheila and her and husband George ended up buying the house, and in the course of the transaction, she told me she teaches yoga, and that I should come to one of her classes sometime and give it a try. The seed was planted.
"Fast forward a few months and I was thinking it was time to give up playing tennis after a lifetime of loving the game. The last few tournaments I played in had me questioning whether or not the pleasure was worth the pain I felt after every match, with strained Achilles tendons and pain in my hips, shoulders, knees, and lower back. I chose to take some time off from tennis and was looking for something new to do when I remembered Sheila's invitation, so I attended my first yoga class on Tuesday, April 12, 2016.
"I was the only man in the class, and to my amazement, this room full of women was quiet, other than the sound of soft music and the verbal instructions from Sheila—no giggling or conversations between the women for a full 60 minutes! They were focused on the exercise, not on socializing (plenty of which came after the class was over). I was totally impressed with the smooth flow of movement all around me, and surprised how hard I was breathing as the sweat broke out on my brow, while the ladies didn't seem to be struggling at all.
"I was hooked and began attending Sheila's class every Tuesday morning, and nine months later after winning the Tennis Club Championship Tournament, I noticed I didn't have any pain in my back, hips, or Achilles tendons, and even my knees were much improved. In class, I was now enjoying the smooth flow of movement along with the other students and no longer breathing hard or sweating like that first day, and my flexibility was better than it had been in about 30 years. This was a huge change from nine months before."
Sheila Axtman, yoga instructor for eight years, teaches yoga classes at the CWPV Fitness Center Tuesdays and Thursdays at 10 a.m. Reservations are recommended, and you may sign up online at the Cottonwood Palo Verde website. The fee for a class is only $5 and is open to all Sun Lakes residents, although with COVID-19, there are limits on the number of students who may attend a class. Masks are required, and appropriate spacing is enforced. For more details or if you have questions, call Sheila at 480-264-9951.