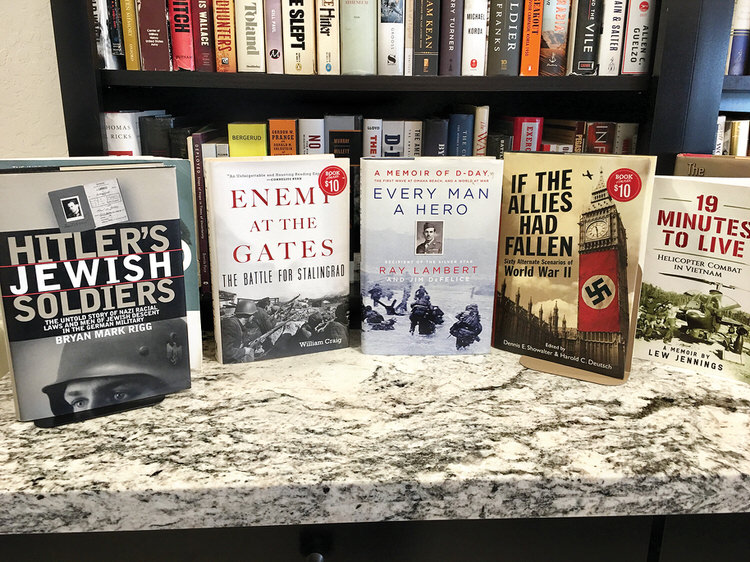 Bette Hargrave
Hello Again,
I'm sorry I missed the February Splash. I made a trip to Minnesota/Wisconsin for family affairs. While there, I, of course, experienced cold and snow and slush and salt, but also beautiful night skies with a romantic moon, deer browsing under the birdfeeders, wonderful dinners, and, best of all, meeting two new great-grandbabies!
Cuddling up in front of a fire with a mystery is always desirable! An Ambush Of Widows, by Jeff Abbott, fit the bill perfectly. Did you know that a group of widows is called an ambush? Now, guys, quit snickering! This psychological suspenseful novel kept my attention most nights, and Goodreads gives it a four-star review, and I agree.
You think your husband is in New York City on a business trip, but when you answer a cell phone call from him and it's a stranger's voice telling you, "Your husband has been killed in Austin, Texas … he was shot," and the phone is dead, what do you do? Next is the alliance of two widows to find their husbands' killer. Dear Readers: This book is definitely worth your time.
On another subject, we have a number of new contributions to our Military section for your pleasure. Thank you to all who have donated to the library.
The latest newly purchased books are:
Autopsy, by Patricia Cornwell; Taking Paris: The Epic Battle for the City of Lights, by Martin Dugard; Go Tell the Bees That I Am Gone, by Diana Gabaldon; Something to Hide: A Lynley Novel, by Elizabeth George; 21st Birthday, by James Patterson and Maxine Paetro; The Riviera House, by Natasha Lester; Hard Like Water, by Yan Lianke; Wish You Were Here, by Jodi Picoult; The Maid, by Nita Prose; Flying Angels, by Danielle Steel; and last but not least, Oh William!, by Elizabeth Strout.
Wishing you Happy Reading and a fun March.